THE ASSINIBOINE VALLEY VISITS THE ST. CROIX RAILROAD DURING THE FALL 2003 MEET. AVR BROUGHT #3001 AND #6109 ALONG WITH TWO OPERATOR'S CARS, EIGHT GONDOLAS AND THE CABOOSE. MEMBERS WHO WENT WERE BILL, LEN, PETER, BARRY, NORM, NANCE AND THEIR TWO KIDS DAIN & BRANT.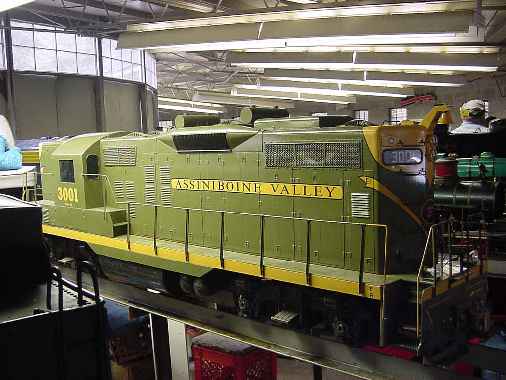 AVR #3001 in St. Croix Roundhouse being charged for the night.
Barry with his great looking and running 1" model of a British Locomotive. Barry is steaming up with Len looking on.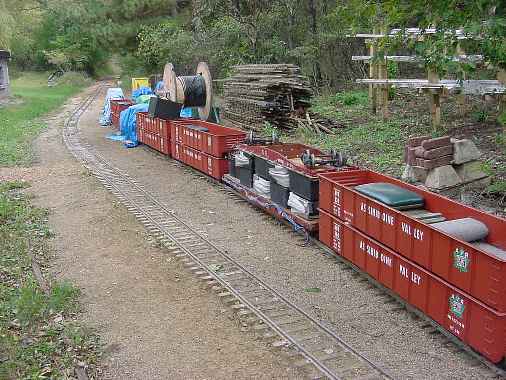 AVR equipment waiting to be unstacked in the lower yard at St. Croix.