CHRISTMAS AT THE TAYLORS FOR 2011-2012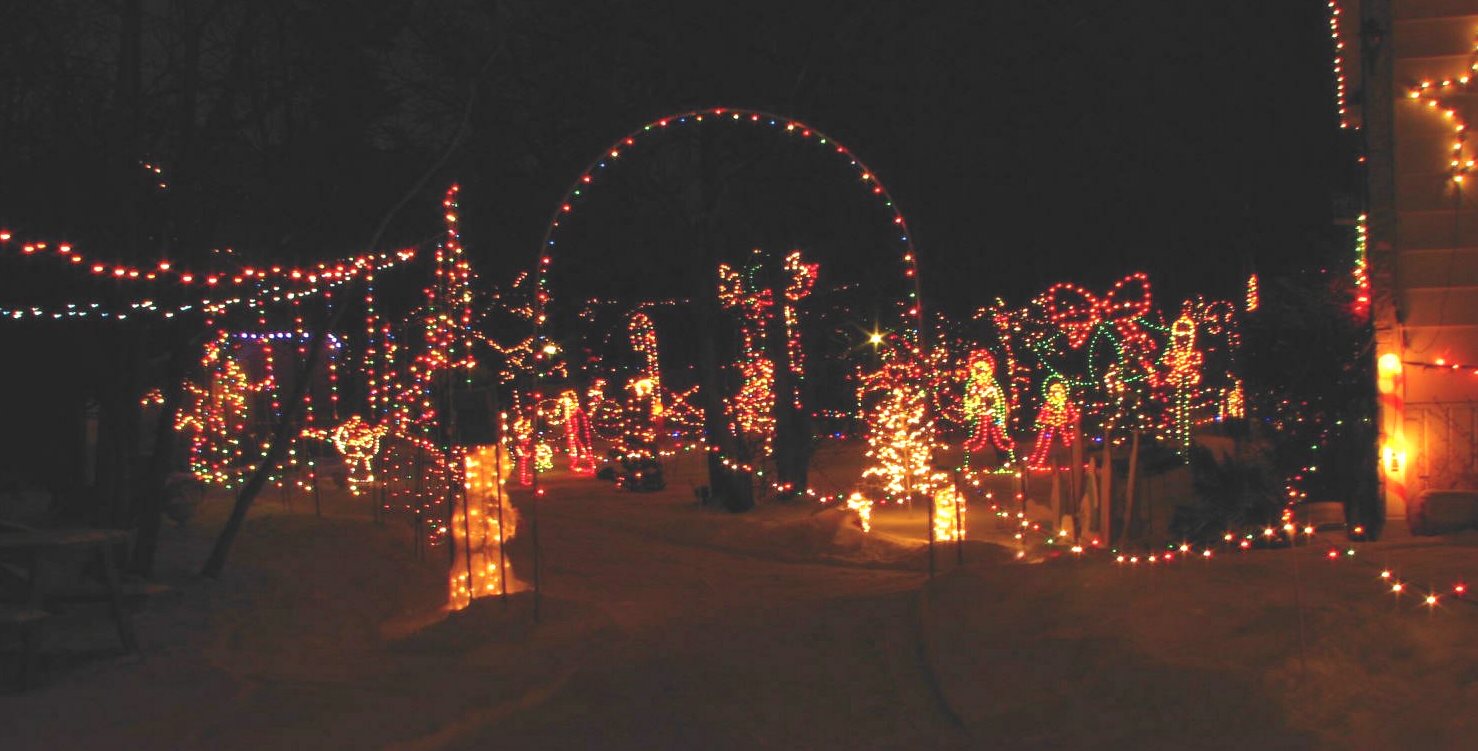 EACH YEAR WE ADD TO THE LIGHTS AND 2011/12 WAS NO EXCEPTION AS WE WENT 102,651 LIGHTS. SOME PARTS OF THE DISPLAY ARE CHANGED EACH YEAR WHILE MANY FEATURES STAY THE SAME. ABOUT14 ARCHES GOT NEW MORE COLOURFUL LIGHTS FOR 2011. THIS IS THE VIEW FROM THE BACK YARD LOOKING THROUGH A RE-LIGHTED ARCH LOOKING SOUTH EAST.
STARTING DURING THE 2009 SEASON THE "Q" AREA IN FRONT OF THE STATION GOT MORE LIGHTING AND EVEN A FEW MORE WERE ADDED FOR 2012. ALMOST 17,000 RIDERS FILLED THROUGH THIS AREA TO GET THEIR CHRISTMAS TRAIN RIDE.
THE VIEW FROM THE NORTH OPENING INTO THE MAIN YARD.
THREE NEW TREES ADDED TO THE DISPLAY FOR THE 2011 SEASON.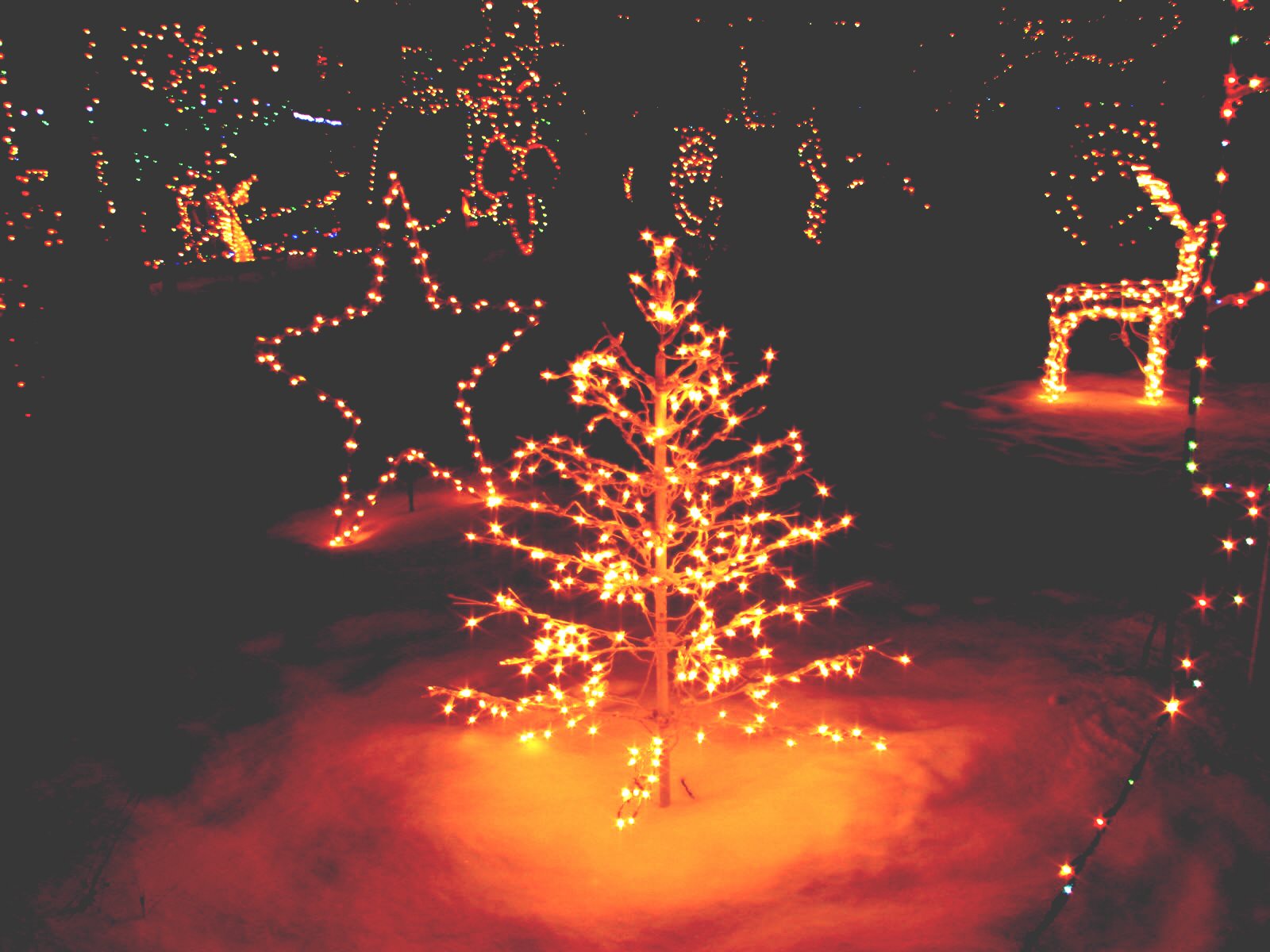 THREE NEW DEER AND TWO ORNAMENTAL TREES WHERE DONATED TO THE DISPLAY IN NOVEMBER OF 2011. BILL HAD TO MAKE A NEW LINKAGE FOR THE DEER SO THE HEAD WOULD MOVE AND A TOTAL OF 300 LIGHTS WHERE REPLACED TO MAKE THE OBJECTS READY FOR THE DISPLAY..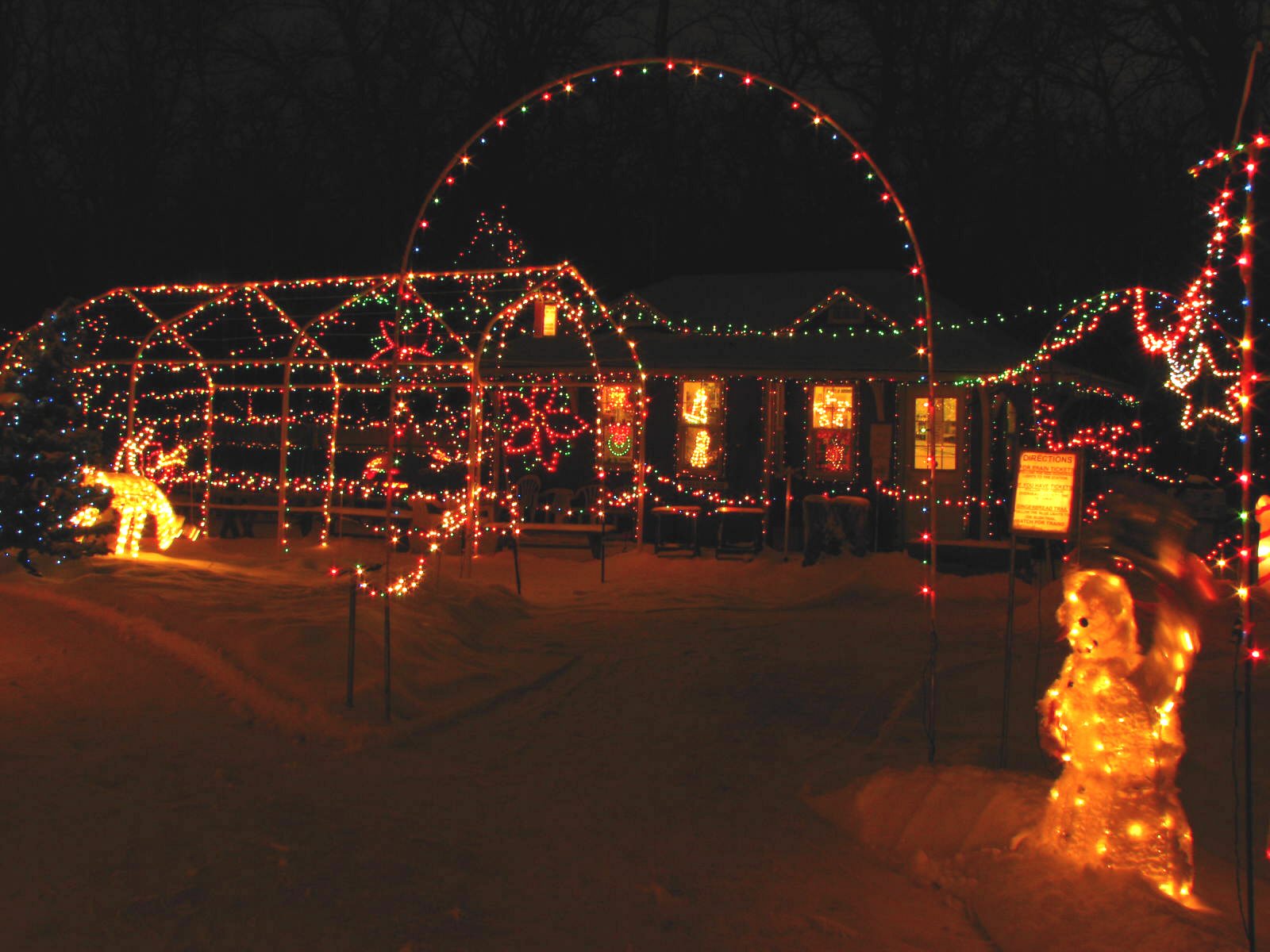 LOOKING NORTH TO THE STATION SHOWING THE TRAIN WAITING AREA .
ANOTHER NEW DISPLAY FOR 2011, FROSTY TIPPING HIS HAT TO THE TRAIN RIDERS AS THEY HEAD OUT INTO THE DAZZLING LIGHT DISPLAY ONLY SEEN BY TRAIN..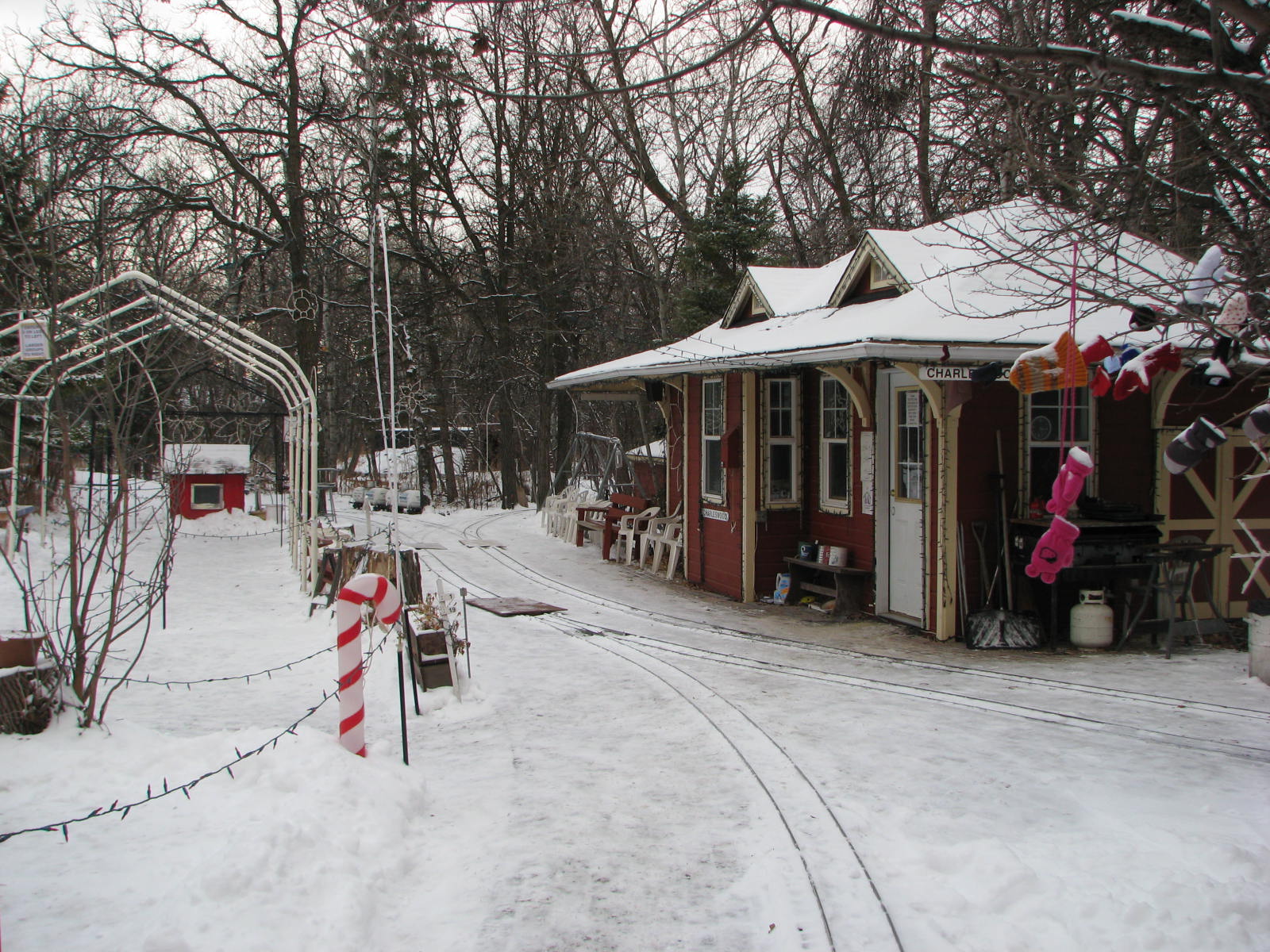 A PICTURE OF CHARLESWOOD STATION DURING THE DAY TIME HOURS..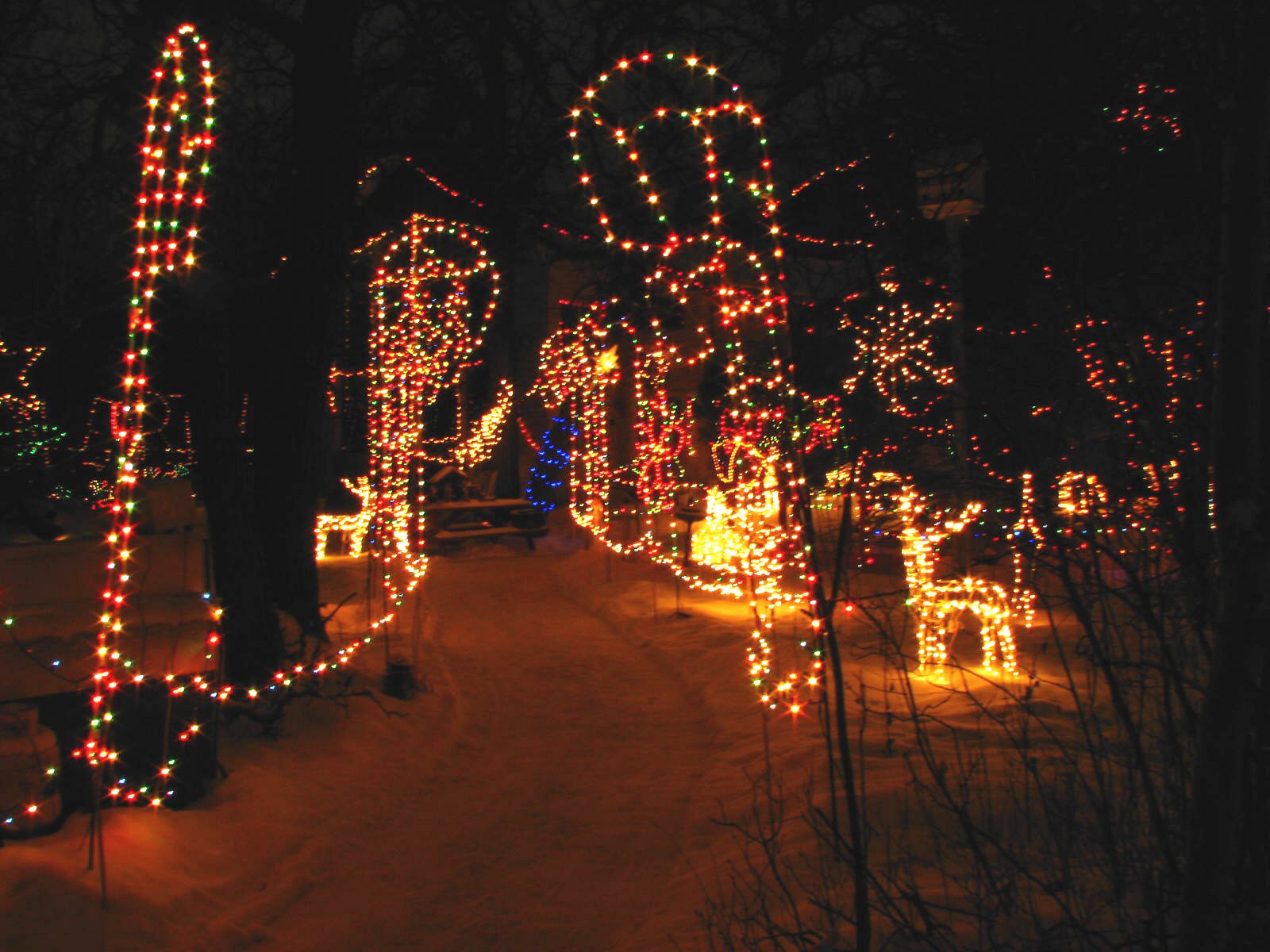 THE VIEW FROM THE SOUTH ENTRANCE INTO THE YARD LOOKING WEST TO THE MAIN NATIVITY DISPLAY AT THE END OF CANDY CANE LANE..
OUR THREE CAROLERS WITH FRESHLY PAINTED LIGHTS WITH A NEW FLOWER DISPLAY IN THE FORE FRONT.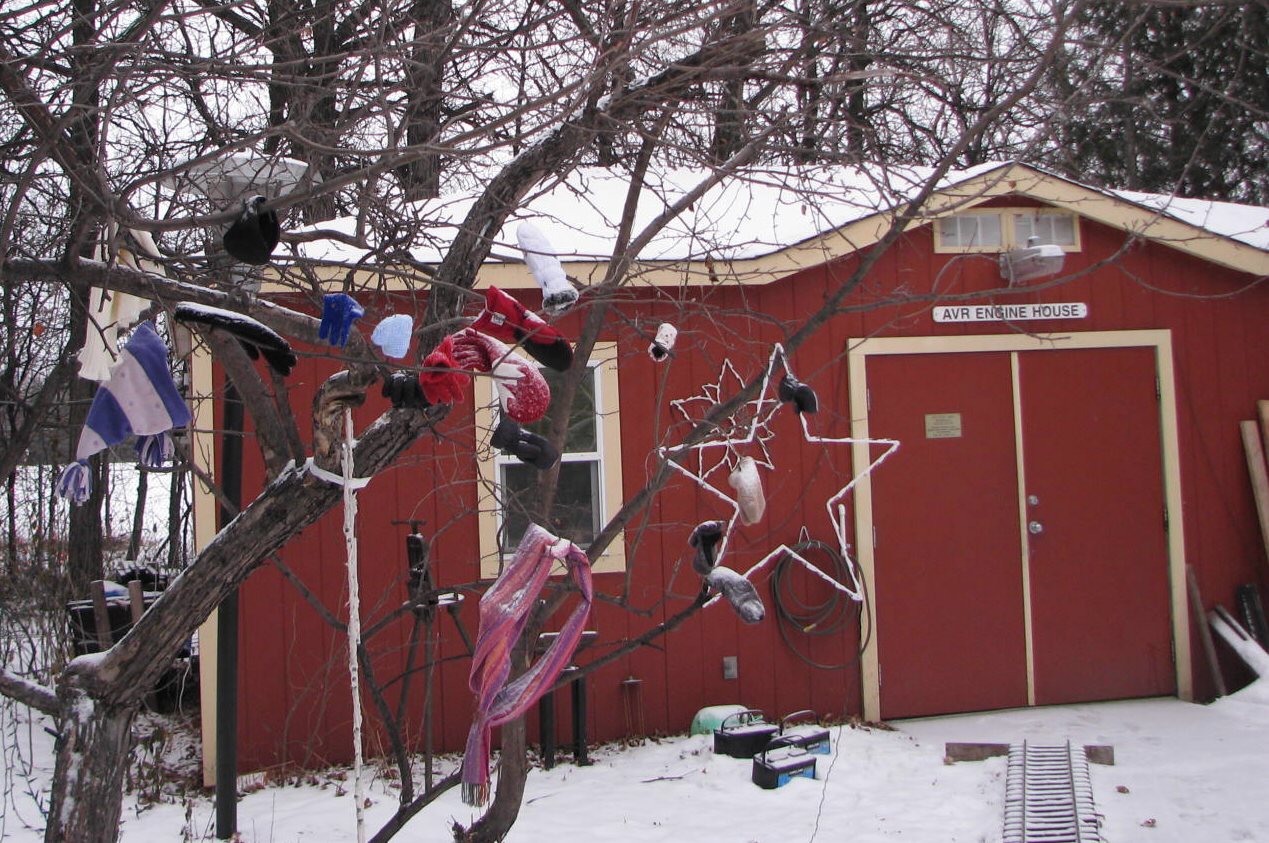 EACH YEAR WE HAVE A MITTEN TREE AND THE 2011-12 SEASON WAS NO EXCEPTION.
ONE OF OUR LOCALLY GROWN POINSETTIAS SITTING OUT IN THE DISPLAY.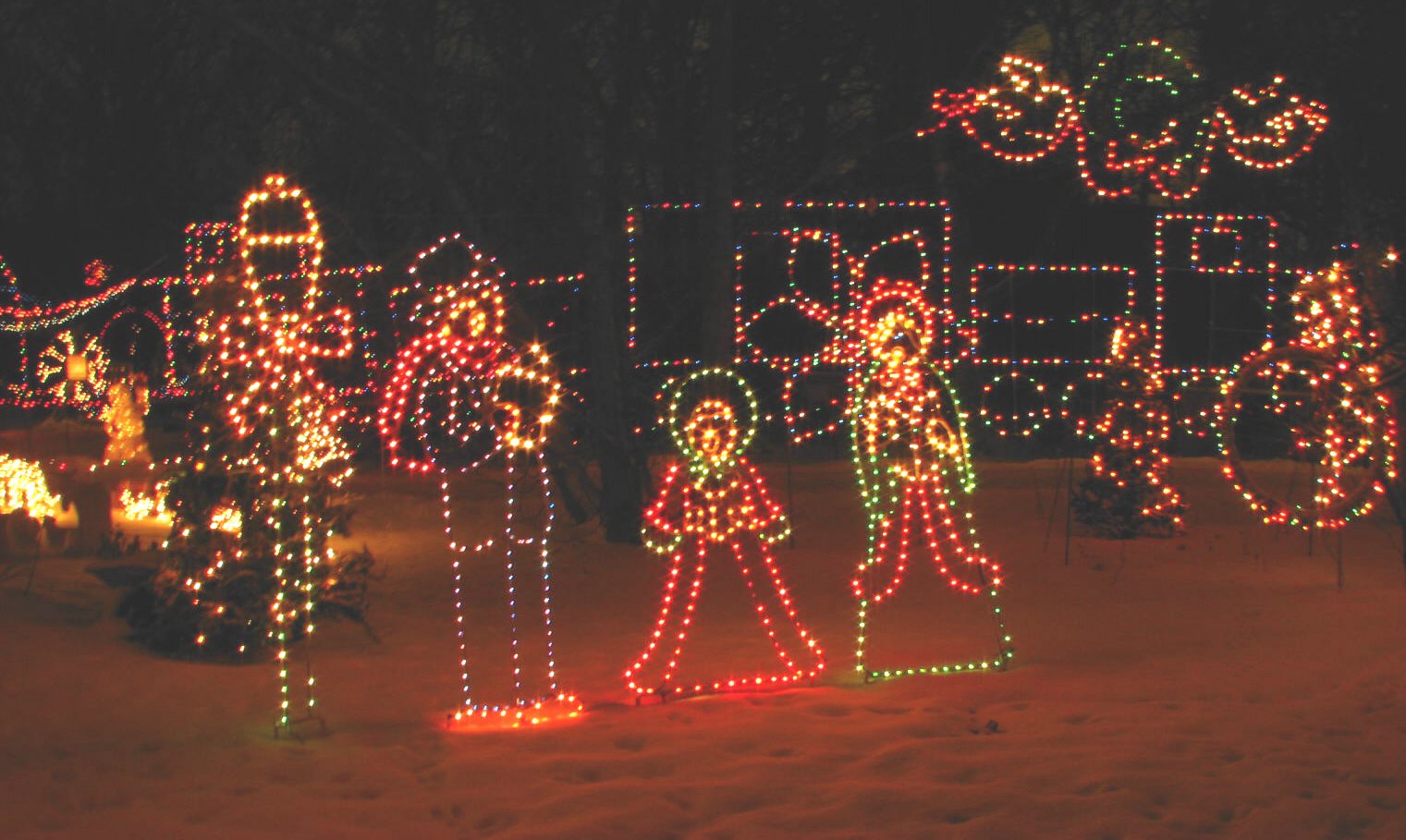 ANOTHER VIEW OF THE CAROLERS WITH RE-PAINTED LIGHTS. THE TRAIN IN THE BACKGROUND GOT NEW COLOURFUL LIGHTS FOR 2011.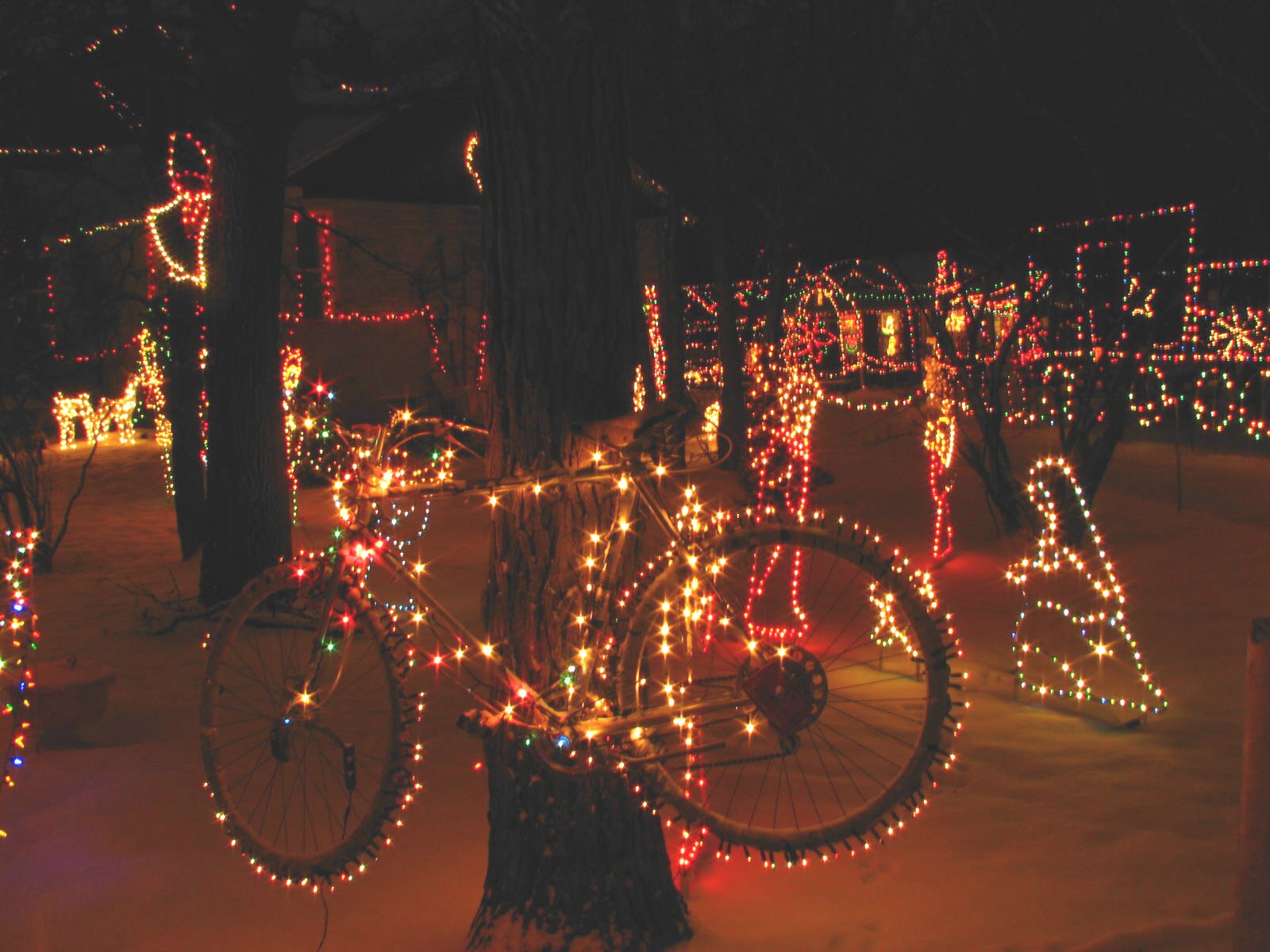 OUR SIGNATURE BICYCLE LOCATED AT THE NORTH ENTRANCE. ONE OF FOUR DECORATED BIKES IN THE DISPLAY.
PEOPLE LOOKING AT THIS PAGE
since January 16th, 2012