AVR Whit Johnson behind his fine Union Pacific #2856 being unloaded at the AVR for the first time. #2856 became the first non member locomotive to use the lift. Len LaRue and Charlie Sparrow move the lift.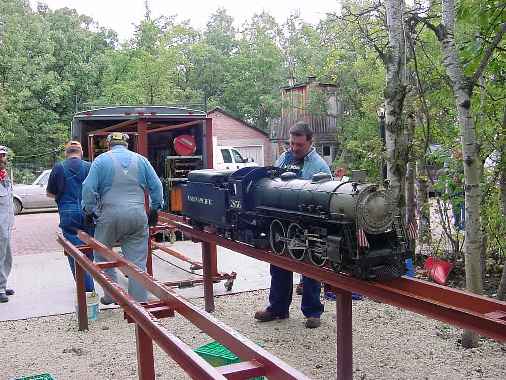 The Pacific # 2856 became the first visiting locomotive to use the steaming bay tracks and the first locomotive ever to use the east track. Jack Anderson is tending the loco and Whit and his father are going for the tool cars.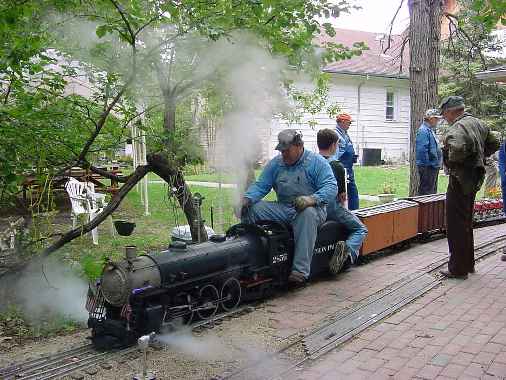 2856 has been on its pilot trip with Whit and Bill. Now it is loaded with passengers as Whit prepares for the first trip for steam on a public run day at the Assiniboine Valley Railway. JJ Anderson is conductor as Barry watches the historic moment. 2856 took 18 of the 42 trips giving public rides up till 5:00 pm. After it was BBQ time and some relaxing night runs with four trains in opposing directions till 10:00 pm when cool-down and loading commenced.
Page new Sept 14th, 2003 by Bill Taylor of Winnipeg