AVR CALEDON PROPANE CAR CALX 3108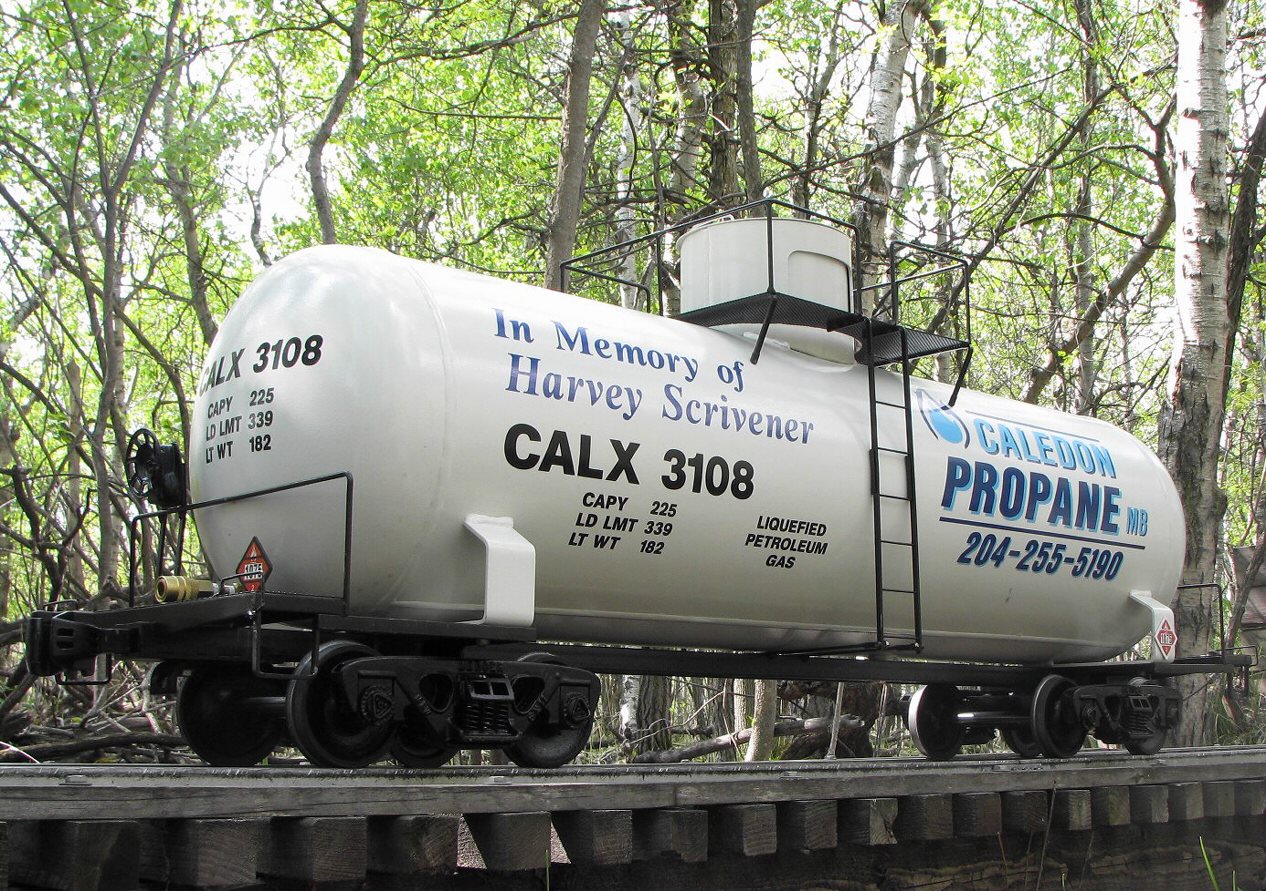 COMPLETED CAR AS PRESENTED FOR USE AT THE AVR BY CALEDON PROPANE IN SUMMER 2008
TRAIN MOUNTAIN TANK CAR 3108 BEING LOADED AT TRAIN MOUNTAIN IN MARCH OF 2008. NOTE ALL THE SNOW AROUND CHILOQUIN. THE CAR SHOULD FEEL AT HOME IN WINNIPEG.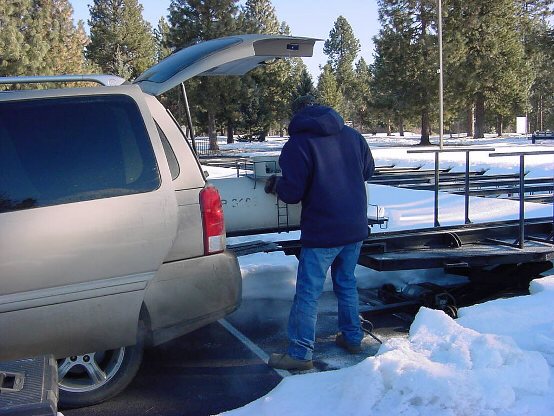 CAR IS LOADED INTO BILL'S VAN FOR THE TRIP HOME.
BILL, GIL AND ROB UNLOAD 3108 IN WINNIPEG MARCH 2008.
CAR SITS IN FRONT OF AVR ENGINE HOUSE BEFORE MODIFICATIONS START. CLICK ON THE SMALL PICTURES TO ENLARGE THEM FOR BETTER VIEWING

THE CAR WAS TAKEN APART. THE TANK WAS SENT TO GIMLI FOR POWDER COATING.
THE FRAME WAS CLEANED, REPAIRED AND PAINTED BLACK.
THE CAR WAS RE-ASSEMBLED AFTER PAINTING AND LETTERING. VIC WAS THE PIPING FORMAN AND CHIEF ON THE PROJECT.
INFO PLATE ON THE TANK. CLICK ON PICTURE TO MAKE IT LARGER.
THE PROPANE LINE IS ROUTED DOWN THROUGH THE TANK AND ALONG THE FRAME TO A DISCONNECT AT ONE END OF THE CAR. THE CONNECTORS ARE MADE TO SHUT OFF THE SUPPLY OF FUEL IF THEY ARE DISCONNECTED.
RUNNING THE PIPING THROUGH THE FRAME.

THE ENGINE HOUSE LIFT HELPED WITH THE PROJECT.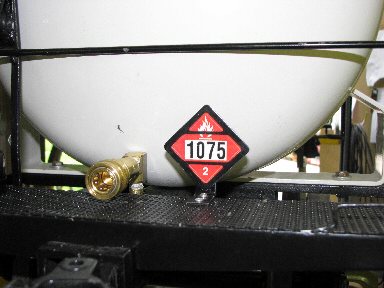 DWIGHT MADE UP HOLDERS AND SCALE PROPANE LABELS FOR THE CAR
PAGE MADE AUGUST 2008 BY BILL TAYLOR OF WINNIPEG AND MODIFIED AUGUST 18TH 2008
VIEWERS SINCE AUGUST 18, 2008